FLORIDA HOUSES
Homes For Sale Loxahatchee
Homes For Sale Loxahatchee FL
Search Loxahatchee Homes & Real Estate
Room to live, in a Loxahatchee home. Homes are built on a minimum of one acres of land. Escape the city and enjoy the freedom of the country lifestyle. Build a barn, large garage, or building. Run a business from your property. Horses are comfortable on your property. Buy a larger parcel and farm where you live. For a diverse lifestyle discover the freedom of Loxahatchee real estate and homes. 
New Listings Loxahatchee Homes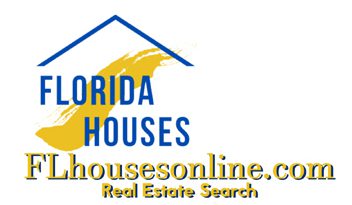 Visiting the area to See Homes For Sale Loxahatchee FL?
The unincorporated community of Loxahatchee, Florida is nestled to the north of Wellington, Palm Beach County. The name of the community was inspired by Loxahatchee River. Loxahatchee is probably the most rural area near West Palm Beach that boasts of lot sizes that range from 1 to 20 acres. Loxahatchee real estate for sale continues to grow in popularity.
Loxahatchee real estate for sale has been growing market since the early 70's when it started to boom. New houses for sale in Loxahatchee as well as the real estate to build them on is getting more and more difficult to find at bargain prices.
Along Royal Palm Beach Blvd there have been several new home builders models selling Loxahatchee real estate for sale  in the form of newly built quality construction all over Palm Beach County. The home builders in Loxahatchee have been mainly "Build on Your Lot", builders.  Although some builders Like Supreme Builders focused on speculative home building. Constructing home on lots and them selling them move in ready.
Lots in Loxahatchee ranged about $10,000 back in the late 70's. In the early 2000's Land or an average 1 acre + lot was about $20,000 on average by 2001 they were at $40,000 and rising. The news of Scripts building a facility pushed the lot priced to $250,000 by 2005. Later the prices started dropping in 2006 and then after 2008 saw new lows. Shop land in Loxahatchee real estate for sale.
Real estate investors made and lost piles of money buying or selling Loxahatchee real estate. Today lots have regained most of their value and builders, buyer, and speculators seek them out. Today the range is $150-250K. The Loxahatchee real estate for sale is very limited. So many people continue buy Loxahatchee real estate for sale and migrate to enjoy the rural freedoms and space not so easy to find in the suburban or city areas of Palm Beach County.
Today if you're looking to buy a home to be built, a resale home, or invest in a section of land we have good opportunities in many varying price ranges. Home can be as small as about 1000 sq ft and range with no limit. The entry level home can start as low as $300,000 but may need updating or repairs. Shop all the homes on the MLS here at Florida Houses Inc. website FlHousesonline.com where you will find the hottest deals in Loxahatchee on new construction, resale homes, land, and foreclosed properties. Reach out to Albert Smith @ Remax 561-351-5096 if your looking to purchase or sell and get the most money possible.  Loxahatchee real estate for sale is what we love to help people find!
There are several reasons why people love to live in this community, and these include the following:
While Here Check Out
JW Corbett Wildlife Management
JW Corbett Wildlife Management Area can be found off of, Seminole Pratt Whitney Road. It is a well-maintained area and is also a wonderful place where people can go for a nice stroll and learn about the area's unique wildlife. There are people who reported to have seen different kinds of birds, turtles, alligators, and more in the area. Some people also like going hunting here.
La Petite Cheval Farm
Loxahatchee is known for being a very rural community and one of its most notable attractions is none other than La Petite Cheval Farm. La Petite Cheval Farm is located at 13678 14th Place that is the perfect place to be if you have always wanted to learn how to ride a horse.
The facility also offers hunter jumper training. The best thing is that you don't need to be a local resident just so you can see the horses, stop by to go for a pony ride, or take a lesson for horseback riding.
Moon Creek Ranch
Moon Creek Ranch is yet another place where you can go horseback riding. You can get a riding lesson first then run with your guide for up to 45 minutes. Here, you will get the chance to ride along a canal with a scenic view that also makes for a wonderful outdoor adventure.
Mangrove Mamas Kayak and Ecotour
Mangrove Mamas Kayak and Ecotour is yet another famous adventure that singles and families alike love in Loxahatchee. You get the chance to explore South Florida's mangroves while you make your way through an intracoastal waterway. There are several tours available and the loveliest is probably the one offered at sunset. Just imagine all those pictures you can take and the amazing views you will see as the sun sets on the horizon during the tour.
Hot Shots Paintball
Loxahatchee residents who love paintball find spending their free time at Hot Shots Paintball located at 16169 Southern Boulevard. This place sits on 20 acres with nine fields in total.
One field even features a maze made of plywood walls. This is one of the exciting places to be in the entire South Florida area if you are into sports. Going from one paintball field to another will surely give you loads of fun.
Lion Country Safari
The number one attraction in Loxahatchee is none other than the Lion Country Safari that is a fantastic and fun place for families in the area. This is the favorite stop of many locals and tourists alike.
These are only some of the top reasons why people love to live in Loxahatchee, a place more beautifully rural than other neighborhoods and cities in the area.
So I this sounds like an area you would like to live in please shop the pages of this website and discover the best Loxahatchee real estate for sale.
Loxahatchee FL Real Estate Land Listings For Sale