Luxury Florida Real Estate

Manalapan Luxury Mansion Homes



Manalapan Mansion Homes For Sale
South Florida Real Estate For Sale

Palm Beach Real Estate & Florida Houses
Florida Houses  |  Florida Real Estate Broker 
New Listings Manalapan Luxury

Homes
click above for more new listings 
Manalapan Real Estate  |  Florida Houses
Discover Manalapan Florida
Manalapan, Florida is an exquisite and exclusive neighborhood located in Palm Beach County. Nestled between the sparkling Atlantic Ocean and the tranquil Intracoastal Waterway, this picturesque community offers a luxurious and serene lifestyle.
Manalapan is renowned for its breathtaking natural beauty, boasting pristine white sandy beaches, swaying palm trees, and stunning waterfront properties. The neighborhood's prime location ensures residents can enjoy panoramic views of the ocean or the Intracoastal from their homes.
The real estate in Manalapan is a blend of opulent estates, elegant mansions, and upscale condominiums. Each property is meticulously designed with meticulous attention to detail, featuring state-of-the-art amenities and lavish finishes. The architectural styles range from Mediterranean-inspired villas to modern contemporary designs, showcasing the diversity of this affluent neighborhood.
Residents of Manalapan have access to a plethora of world-class amenities. The nearby Eau Palm Beach Resort & Spa offers a luxurious retreat with its award-winning spa, fine dining options, and private beach club. Golf enthusiasts can enjoy the prestigious golf courses at nearby Palm Beach Country Club or explore various other exclusive clubs in the area.
Beyond its natural beauty and luxurious offerings, Manalapan provides a close-knit community atmosphere. Residents can engage in social activities and events organized by local clubs and organizations. The neighborhood also prioritizes safety and security, ensuring peace of mind for its residents.
Manalapan's location is ideal for those seeking both tranquility and convenience. It is just a short drive away from the vibrant city life of Palm Beach, where residents can indulge in high-end shopping at Worth Avenue or savor gourmet cuisine at renowned restaurants. Additionally, major airports are easily accessible, making travel convenient for both business and leisure purposes.
In summary, Manalapan, Florida is an idyllic real estate neighborhood that offers an unparalleled combination of natural beauty, luxury living, and exclusivity. With its stunning waterfront properties, world-class amenities, and close proximity to vibrant city life,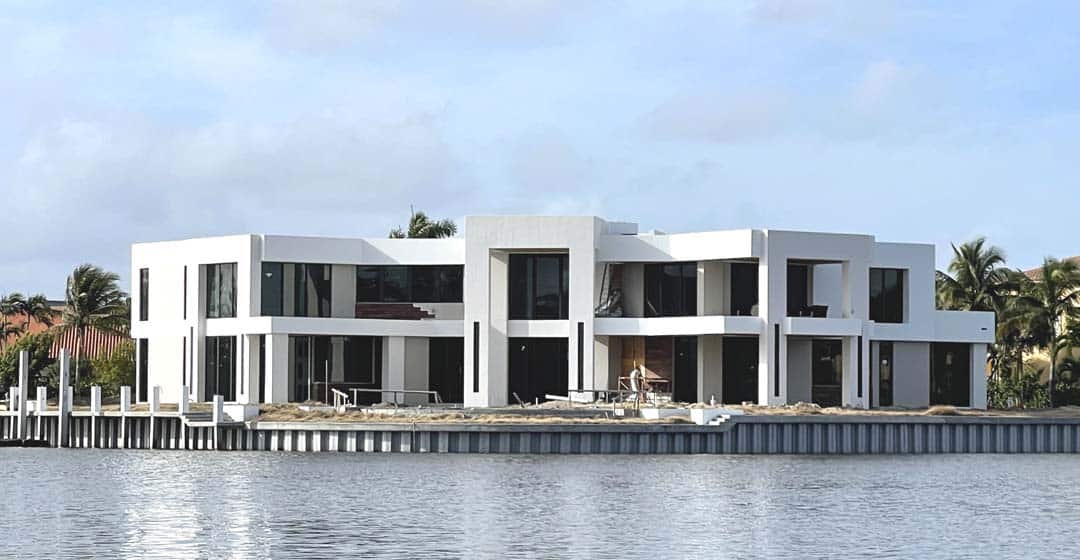 The History of Manalapan Florida Real Estate
Manalapan Real Estate
Manalapan's history dates back to the early 20th century when the area was primarily a farming and agricultural region. In 1889, it was officially incorporated as a town. However, the town's transformation into an upscale coastal community began in the 1920s as most of the South Florida land boom days. This era saw the subdivision of large tracts of land into upscale residential Beachfront and waterfront lots, attracting affluent buyers who sought the charm of coastal living.
Manalapan, Florida, known for its luxurious estates and exclusivity, owes much of its charm and history to one of America's most prominent families: the Vanderbilts. Their presence in Manalapan left an indelible mark on this coastal enclave, adding to its allure and prestige.
The Vanderbilts' connection to Manalapan dates back to the early 20th century. It was Frederick William Vanderbilt, the grandson of the railroad magnate Cornelius Vanderbilt, who first purchased a substantial portion of what is now Manalapan Island. His acquisition of the property marked the beginning of the Vanderbilt legacy in the area.
Frederick Vanderbilt's most notable contribution to Manalapan was the construction of a magnificent estate known as Whitehall. Designed by the renowned architect Addison Mizner, Whitehall was a sprawling mansion that featured Mediterranean Revival architecture, a style that has become synonymous with the region. The estate was characterized by its red-tiled roofs, stucco exteriors, and intricate detailing, reflecting the opulence of the Gilded Age. 
Harold Vanderbilt incorporated Hypoluxo Island in 1931 the further part to the south of Lantana city line. read more 
Get More Information, Manalapan Homes For Sale
We know  real estate, all the south Florida real estate market. One of our professional south Florida real estate agents will contract you promptly.