LUXURY SOUTH FLORIDA HOMES
Luxury Jupiter Homes 
Jupiter FL Luxury Homes For Sale
We present all the luxury Jupiter homes listing for sale and available in the area. Search our pages where you can find all Jupiter homes and condos. We feature new construction pages and new luxury Jupiter homes.
Florida Houses-Jupiter Homes Real Estate
New Listings Jupiter Homes For Sale
we bring the new listings to the top so you dont miss them. Sign up for an account and get free search saves, then the new listings will come to your inbox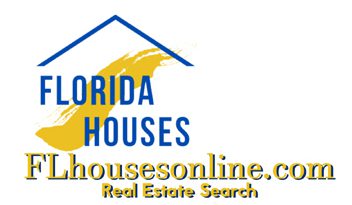 Luxury Jupiter Homes Page
Have Questions About Jupiter Homes For Sale?
we bring the new listings to the top so you dont miss them. Sign up for an account and get free search saves, then the new listings will come to your inbox. Never miss a new listing. Have questions, reach out and a real estate professional will contact you, no strings attached. You are going to love you new Florida Houses-Jupiter Homes For Sale pages 
Contact us for more information
Jupiter Florida Homes & the Florida Waterfront
History of Jupiter
Have you ever visited Jupiter, Florida? If not, then, now is the best time to come on down to se the luxury Jupiter homes and Florida waterfront!
Jupiter is a charming town located in Palm Beach County that serves as the home to thousands of residents who all love the place for many good reasons.
The town has so many things in store for both locals and tourists, from its mesmerizing landscapes to the sun-kissed beaches. This is why it is not a big surprise that Jupiter was named as one of the United States' Ten Happiest Seaside Towns. It's no wonder why home shoppers are seeking out luxury Jupiter homes and south Florida houses for sale and are buying up the luxury Jupiter homes on the waterfront and condos.
However, before you decide to move to this happy, and beautiful place, wouldn't it be better if you learn about its history first?
It is said that the history of Jupiter, Florida started as far back as the early 1800s, during days when there was still an abundance of land in a time when land ownership was almost synonymous with wealth.
Origin of Jupiters Name
The Native Americans' Hobe tribe first settled in the area with their village located at the mouth of Loxahatchee River that flows towards the ocean at the Jupiter Inlet and owning a luxury Jupiter homes there is extraordinary.
The name of the tribe is in honor of Hobe Sound, a brackish lagoon separating the mainland and the barrier island.
Somewhere throughout history, someone assumed that the spelling of "Hobe" was "Jobe" and this was changed further into "Jove."
Someone may have also assumed that Jove was actually the Latin name for one of the ancient gods, Jupiter.
In ancient Greece, Jupiter was called Zeus but this error was not made, with the early settlers sticking with the name Jupiter.
This name seems to be suitable enough since there is a belief among ancient Romans that Jupiter was the god of the sky, light, and weather and coincidentally, Jupiter, Florida has superb weather.
The Dickinson Founders
The area of Jupiter, Florida came to the attention of the general public when Jonathan Dickinson was shipwrecked on Jupiter's shores and barely escaped death at the mercy of the rather unfriendly native Indians.
Dickinson chronicled in his journal the ordeal that his family went through with Jega Indians as well as his trek of 230 miles to safety in St. Augustine. Dubois Museum located in Dubois Park now stands on top of the Indian mound that Dickinson described as the spot where his family was held in captivity.
The Construction of the Lighthouse
It was in 1800s when Jupiter Lighthouse, the most notable landmark of Jupiter, Florida, was built. The Lighthouse has a height of 105 feet and sits on top of the 46-feet hill on Jupiter Inlet's north shore. The land that is currently Lighthouse Park used to be part of Fort Jupiter, the military installation made during Seminole Indian Wars.
The history of Jupiter, Florida is a long and interesting one that a day is not enough to discuss everything that the place has been through. But, one thing is for sure, Jupiter's history proves that its beauty and charm has truly stood the test of time.
Today
Jupiter is growing and from the beaches to the Farms Jupiter is attracting People from all over! Still Jupiter has an energy of a small fun town with people of all types and back ground enjoying the restraints and bars. The Lighthouse area at the inlet is a hot spot!
Are You Ready to Make the Move?
If your ready then it is time to shop and your in the right place to find Luxury Florida Homes in Jupiter Florida.
What to do in Jupiter Florida
Are you wondering about what you can do in Jupiter, Florida?
Well, you don't have to worry because whether you are a tourist or a local, there are lots of outdoor and indoor activities that await you here. Jupiter Florida is popular for its aquamarine waters and sun-kissed sands, Jupiter serves as the home to numerous attractions that cater to people with different interests.
Enjoy a Fun Day at Carlin Park
Carlin Park boasts of almost 3,000 feet of pristine white sandy beach sloping gently to the sparkling aquamarine ocean waters. Its beach is among its top attractions with defined swimming areas complete with lifeguards, pavilions, picnic tables, and age-specific playgrounds.
Spend a Relaxing Time at Jonathan Dickinson State Park
Southeast Florida's largest park offers its visitors with an extensive selection of activity options. If you want to explore the park and burn off some calories while doing so, there are bicycle, kayak, and canoe rentals available.
Climb to the Top of Jupiter Lighthouse Park
Since 1973, the public has been enjoying access to the Jupiter Lighthouse and Park that sits on the 120-acre site that offers the most panoramic views of the coast. If you are fearless and fit, climbing to the top is an activity you will never forget.
Loggerhead Marinelife Center
The Marielife center is a sea turtle research, rehabilitation & conservation center located in Juno Beach. It amazing to go watch the sea turtles come up on the beach sands and lay their eggs. The canter also runs the Juno Beach Pier.
Isn't time to find your Luxury Jupiter Homes or Condo in Jupiter Florida? Come on down!
LUXURY SOUTH FLORIDA HOMES
Luxury Jupiter Real Estate Homes & Condos For Sale