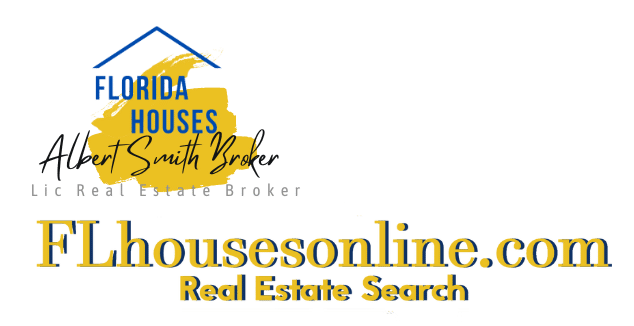 The History of Real Estate in Delray Beach Florida
Delray Beach is a city nestled in Palm Beach County, Florida with a population of only 70,000 residents. If you are hoping to invest in a real estate property in the area, it pays to know more about its history.
The Early Beginnings of Delray Beach
The earliest history of Delray Beach can be traced as far back as 1876 when Orange Grove House of Refuge was constructed. It was in 1884 when the settlement in the area officially started when the African Americans bought land from Orange Grove House of Refuse for farming purposes.
When 1894 came, William S. Linton purchased a parcel of land west of Orange Grove House of Refuge then sold off some of its portions as farming tracts. In fact, the name of the community itself was taken after Mr. Linton. It was in 1896 when Henry Flagler extended the Florida East Coast Railroad south from West Palm Beach to Miami.
The area's farming communities thrived through selling off their produce to the markets in the north. But because of the extreme freeze in 1898, the area was deserted by most of its settlers. In an attempt of changing what was believed to be bad luck, the area's name became Delray in 1901, a Spanish term that means "of the king." The State of Florida chartered Delray as an incorporated town in 1911, and pineapples became its main crop.
The water table lowered due to the drainage of the Everglades during mid-1920s that led to challenges in growing pineapples. It was also during this time when the extension of Florida East Coast Railway to Key West was made, allowing competition from the pineapple markets of Cuba.
The land boom of Florida during the 1920s paved way to Delray's prosperity. The town also issued bonds for raising money for street constructions and sewer and water line installation. Real estate and tourism became the local economy's two most important components.
The Florida East Coast Canal separates the Atlantic Ocean Beach from Delray and is now called Intercoastal Waterway. The area between the ocean and the canal was incorporated in 1923 into Delray Beach. Back then, Delray Beach was the biggest town between Fort Lauderdale and West Palm Beach. Delray Beach and Delray were merged together in 1927 into a single town called Delray beach.
Delray Beach has a very rich and interesting history, with its very own Historical Society especially dedicated to it. During the 1920s, the seasonal visitors began a winter colony in the area as well as the nearby town of Gulf Stream. It was also during this era when Delray became popular for its authors and artists.
Throughout the four of the Second World War, Delray Beach citizens volunteered to monitor the ocean and the beach 24 hours a day from a faux bell tower on top of Seacrest Hotel by the sea. There were also military personnel nearby who rode horses when patrolling the beach.
Delray Beach in the Present Day
For the past few decades, Downtown Delray Beach went through some major renovations. Old School Square was transformed into the cultural center that consist of the Crest Theater. A renovated elementary school now serves as the home of the Cornell Museum of Art and History. There was also an outdoor entertainment pavilion added for political rallies and musical performances.
The popular landmark Colony Hotel was also restored to its original grandeur, as well as Solomon D. Spady's historic home. The Spady Cultural Heritage Museum is where you can now find the archives of the African-American history. In 2005, the Atlantic Community High School was also reconstructed along Atlantic Avenue.
Delray Beach is located directly to the south of Boynto Beach and directly to the north of Boca Raton. This city that spans for approximately 16 square miles has a climate that is similar to that in a tropical rainforest. January sees an average high temperature of 75 degrees that can go as low as 57 degrees.
Another major attraction during seasonal months of December through March is Delray Beach Tennis Center. The center hosts numerous tennis tournaments and events, with tickets often sold-out way ahead of the events. Delray Beach was even nominated by the United States Tennis Association into its own list of top US tennis towns back in 2010.
The year 2009 saw the establishment of Downtown Delray Beach Arts District that features cultural organizations and galleries in South Florida. The three-day event of Delray Affair is held every year, highlighting the integration of art into a street flair.
The Old School Square's grounds serve as the location of the Delray Beach Garlic Festival held every February. The Delray Downtown Marketing Cooperative hosts Art and Jazz on the Avenue held six times annually.
Delray Beach's cultural scene has been thriving and its selection of beautiful beaches and award-winning restaurants make it an entertaining and fun destination. Residents and guests alike have plenty of reasons to continue coming back to explore Delray with its more than 40 parks that offer an extensive array of activities including splash parks, hiking trails, sport courts, picnic pavilions, skate parks, beaches, and so much more.
The Delray Beach Real Estate Market
South Florida's housing market is becoming more and more competitive by the day. With the economy of Florida doing great and with rental costs seeing an increase in most parts of the state, a Florida investment is a very enticing prospect.
Although areas such as Fort Lauderdale, Palm Beach, Downtown Hollywood, and some areas of Lake Worth seemed very promising for a while, downtown Delray Beach has been continuously named as one of the hottest up and coming communities in South Florida. It means that the price entry fees are now a bit high for smaller homes as well as condos and bigger townhomes. Investors who hope to make the most out of Florida's offerings need to consider investing in the state and ensure that they snag the best possible deals on the Delray Beach property they want to invest in.
Delray Beach's real estate market is as interesting as its long history, making it a great choice not only as a second home but even as your permanent residence.